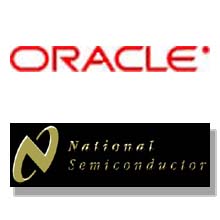 ---
Projects
Many of the projects I have been responsible for, or involved with, have been during permanent positions, developing proprietary content. As such, most of my work cannot be used for demonstration purposes, as it lies behind corporate firewalls. Here are some brief descriptions of the projects that I have worked on in the last couple of years.
Perl CGI Programming
Have written code for several database access projects, including on-line catalogs, on-line shopping, administration tasks, real-time database access via web. This is real CGI Programming, not just hit counters and guest books. Check my on-line Rose Catalog at the DeVor Roses development site. Most recently, while working at Digex, (The World's Largest Managed WebHost), I wrote some internal web applications in Perl that allowed us to do shift reports, track hardware issues, and maintain a relational database of servers that were supposed to be in the backup solution. This application was a true multi-user application, with file locking.
Awanee Windows NT Domain
I recently designed and implemented a Windows NT Domain for the Government, Education and Health Development Organization at Oracle. It featured high fault-tolerance, automated backups of user data, and numerous automated scripts to make up for NT's inadequacies. Also developed several processes for loading NT Workstation, and fixes for the "image" our department was using to load workstations. Documented work-flow process for new arrivals, and made recommendations about remedies. Established Service Policies, and created self-help Web-site for Domain users that allowed new arrivals to get up to speed on their first day, and to promote the Service Policies. Also functioned as de-facto technical liaison with Corporate related to Infrastructure issues. Was instrumental in resolving several, ongoing name-resolution issues related to corrupted WINS tables. Established reliable, user-friendly print services.
NetWare and Windows NT Server Support and Crash Recovery
Installation, Support, and Disaster Recovery of Corporate mission-critical Servers.
Troubleshooting
Troubleshooting Login, network application and network printing issues in heterogenous environment, using NOS utilities and a Network General Sniffer Protocol Analyzer.
Network Integration
Integrated the Travel Desk (staffed by contractors) at National Semiconductor with National's Network, so agents could use their Sabre X.25 gateway, and National's Lotus Notes, through direct network connections, while addressing everybody's security concerns. This project also involved setting up a Windows NT server that connected to the X.25 gateway from another building over National's Ethernet, and had RAS connections for another outside vendor's product support. During this project, we tested the first Sabre Ethernet workstation, the first Sabre Windows 95 gateway, and were early adopters of the Prism client for NT.
Workstation and Server Backup Designs
Designed and implemented a system for the Government, Education and Health Development Organization at Oracle, that automatically backed-up all NT Servers, and all user data on a regular basis. Designed a system to backup approximately 150 PC and Mac clients to protect National Semiconductor LAN Division mission-critical data. Both systems utilized Windows NT Server.